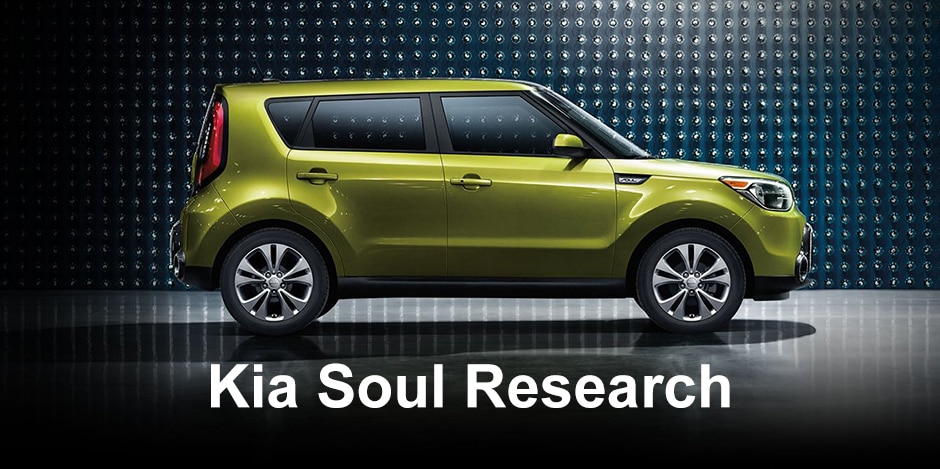 More fun to drive, more advanced technology, and more surprises. We've packed almost everything into the 2016 Kia Soul. Discover for yourself what's inside.


The 2016 Kia Soul is known for it's smart, urban style, innovative infotainment systems, practical interior, and smooth ride. It is a practical car for someone in the market, not only for the reasons above, but because it comes with more features than your average car, is easy on your fuel costs, and you can purchase it at a lower price.
The Kia Soul comes with a recommended 1.6-liter inline-4 at 130 horsepower with a 180 lb-ft output unless buyers opted for the 6-speed manual transmission. It is rated by the EPA at 24/30 mpg (city/hwy) and a combined 26 miles per gallon overall. The vehicle comes in multiple trim levels like Soul Plus, Soul Exclaim, and even an all-electric version, the Kia Soul EV. Many come with the hatchback option. 
The Inside Track
Sleek Interior features, maximum comfort for all passengers, and quality safety.

Your living room has some competition. The interior of the 2016 Soul is plusher, quieter, and tailored for comfort. Kia took the opportunity to increase the interior space for the passengers and the cargo to create more comfort. Seats are fitted with a dual-density foam, extended seat cushions, and provide more comfort than it's predecessor. Given the ample leg space and head space, the Soul fits up to four people quite comfortably. 
As for safety, J.D. Power's award the 2016 Kia Soul at five stars for overall quality, overall performance and design, and predicted reliability. The body structure is stronger than before and equipped with safety gear that gives you more bang for you buck. Although it is a small car, it is great on safety, including 6 airbags, four wheel disc brakes, anti-lock braking, brake assist, hill-start assist, and electronic stability control. Of course, the higher you go with your trim level, the more safety features you'll acquire like the rear camera system, forward collision warning, lane-departure warning systems, or the UVO sServices Package. 

Start Something.

Finally the Push-Button Start is located exactly where your mind and body wanted it to be all along.
 

 
Instant Atmosphere.

Set the mood inside your Soul easily. The light responds to your audio-changing color and intensity based on the track.


Be Hot and Cold.

Stay cool in the summer with ventilated driver and passenger seats that circulate air. Or stay warm in the winter with heated seats.